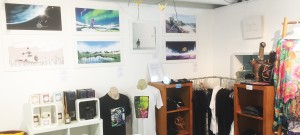 ArtSHINE Agency HQ is housed in CoSydney CoWorking + Enterprise Accelerator on the ground floor.
Located in the heart of the Chippendale Creative Precinct, right on the edge of Sydney CBD, and a short easy walk from Central Station.
ArtSHINE agency offers an expansive array of showrooms and space for showcasing our brands and a beautiful meeting room for our HQ meeting.