Short Story has some exciting new products which have just arrived in our showroom. Our long anticipated woolie hats and slippers for infants, as well as our unisex Sushi socks are now available for order.
Thease products hasve a fun, novelty charm but are also quality made for warmth and comfort. They are highly suitable for the upcoming winter weather and come in many colourful designs to choose from.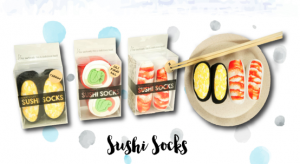 Itadakimasu!
Made from 70% cotton and 30% polyester, these socks roll up ito soft, squishy sushi that look  good enough to eat and keep your feet warm during cold weather.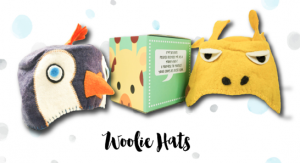 Rawr! Woolie hats turn your little one into the cutest animals, while keeping their head snug and warm. Each hat is made using local sheep's wool the remote region of Kyrgyzstan. Woolie hats are hand made from 100% natural and eco-friendly merino wool.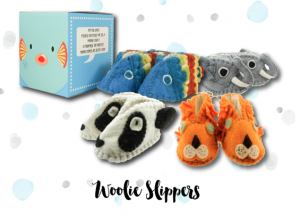 These adorable animal slippers will inspire  doscovery and imagination, while keeping your little one's feet warm.
The merino wool used to produce theses slippers have antibacterial and breathable properties, making them a natural comfort friendly choice for baby shoes.
You can order these adorable product wholesale at ArtSHINE Agency housed in CoSydney Coworking + Enterprise Accelarator. 3 Balckfriars Street Chippendale NSW 2008.
Call us : 02 9698 9156
Email us: info@artshine.com.au