We are so pleased to announce that ArtSHINE Agency will be representating Short Story as their sales representative in Sydney and NSW region.
We met Short Story founder William Du and Carolyn Wong back in 2009 at Art Melbourne. Since then we have been working together. They have an amazing team based in Melbourne.
We are  so excited and looking to working with Will, Carolyn and their super team.
Here is their story:
A company that specialises in storytelling through giftware, all made with hand and heart.
Short Story evolved in late 2009 when a small gift box of special Japanese papers gave life to a childhood hobby and marked the beginning of an amazing creative venture for both William and Carolyn.
Being their own harshest critics, William and Carolyn spent many months creating, innovating, cutting and folding, testing and trialling until after many hours of work, their passion and vision culminated in the creation of their first signature frame.
It was simple and tasteful, and consisted of beautifully hand-folded origami butterflies in a box frame.
From here on the range grew to include gift cards, paper jewellery, stationary, soy candles, string lights, and they are constantly striving to create innovative products of the highest quality.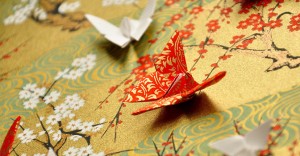 Paper is a common theme in most of Short Story's products, and much time is spent sourcing the most intricate papers from all over the world.
Short Story is bringing back the intimacy and personal touch that was once associated to card writing and paper alike.
Coming from diverse backgrounds and going against the grain to start their enterprise took courage, spirit and determination. Therefore, it is a second passion for the duo to design stunning products with an inspirational story to tell.
"We want to breathe life into inanimate objects and allow people to discover the stories in each product, to encourage storytelling and to generate great conversations."
Welcome to "Short Story". We invite you to share our passion for stunning home-ware and storytelling alike, and to "share your story" for art and the rarity of what's handmade.